Last week, I published videos discussing the little-known humanist women of the 20th century. Here they are conveniently all in one place!
Starting at the end of the century and working backwards, this clip is on Barbara Wootton, who died in 1988.
As an extra fact: among many other things she chaired the Home Office committee in 1968 that recommended effective decriminalisation of cannabis. Here she is: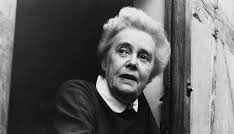 The second woman is Margaret Knight, who shot to national notoriety for what seems – to us now – the mildest of acts…
Here are the transcripts of Margaret Knight's original 1955 broadcasts and below is an excellent talk on Margaret Knight by our current President, Alice Roberts.
Finally, here is a photo of her!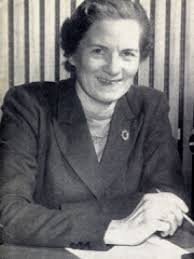 The third humanist woman of choice was Susan Stebbing (1885-1943) – first woman to be President of Humanists UK.
Any of Stebbing's books you read today will impress you: crystal clear prose and an elegant style. Especially recommend Ideals and Illusions (identifying and rejecting illusions in our thinking) and Thinking to Some Purpose (the need for democratic citizens to think clearly). Here she is:
The fourth, Olga Jacoby (1874-1913). Not an activist or philosopher, but an 'ordinary' wife and mother (self-described) who left diaries and letters that to us seem extraordinary…
Here is my review of the centenary edition of her letters last year, and here she is in full colour!
I couldn't choose just one so: Hypatia Bradlaugh Bonner, Emilie Holyoake Marsh, Zona Vallance, May Seaton-Tiedeman, and Hettie Millicent MacKenzie. And here's to all those others who have kept Humanists UK going for the last 124 years! May they all be better known.